A Guide to Buying Your First Truck | Lugoff, SC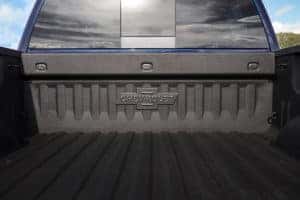 Buying a truck is a huge investment, so it's important to know exactly what kind of truck you need and what to keep in mind when you head to the dealership. Follow these tips to help you find your perfect pickup truck in Lugoff, South Carolina.
Know what kind of truck you need
There are all different kinds of pickup trucks, so it's important to know what kind of truck you need. Are you buying one for your small business where you'll do a lot of towing and hauling? Or are you looking for a daily driver for your family that also has towing and hauling capabilities?
Mid-size trucks
Mid-size trucks like the Chevy Colorado and GMC Canyon are the smallest trucks you can get, so they tow less than full-size trucks and have less bed space. But if you're just looking for the extra cargo space and the ability to tow a small trailer sometimes, this is perfect for you. Plus, both the Canyon and Colorado come in trail-rated trims, so they're great if you want an agile off-roader.
Full-size trucks
Full-size light duty trucks like the Chevy Silverado 1500 and GMC Sierra 1500 are the most popular option because they have the size and power of a full-size truck, without the extra bulk you need for the biggest towing and hauling jobs. Full-size trucks make great daily drivers, but they can also be used for work if you don't need to tow huge trailers weighing more than 20,000 pounds.
The Silverado and Sierra also come in heavy-duty versions if you need more payload capacity and towing power. They're heavier, bigger, and harder to maneuver, but that's a small price to pay for the capability that they offer. Heavy duty trucks are also a smart choice if you need a truck that can tow a big camper or large boat on your road trips.
Tips for Buying a New Truck
1. Choose a configuration
Now that you've settled on a small, full-size light duty, or full-size heavy duty truck, you have to decide on a configuration too. Trucks come in various cab lengths and bed lengths: regular cab (just front seats), extended cab (small second row), and crew cab (full-size second row), short beds and standard beds, and so on.
If you want to use your truck as a family hauler with more cargo space and some towing ability, go for a crew cab. If it's just going to be you and you want the longest bed possible, opt for the regular cab. The extended cab is good for occasional passengers and extra cab cargo space.
2. Drivetrain, engine, trim, and more
Figure out how much towing and hauling capacity you need, what you plan to use the truck for, and even the environment you live in so you can narrow down the specs of your truck. Look at the specs of different engines and how much they can tow, and decide whether you want two-wheel or four-wheel drive. It's a good idea to do this before you head to the dealership so you can streamline the process.
3. Visit a dealership
When you're buying a truck, especially if you plan to use it for your business, it's a good idea to buy new from a trustworthy dealership like Lugoff Chevrolet Buick GMC. A dealership will have a lot of new and pre-owned options available so you can find a truck that suits your needs and preferences.
4: Stick to your budget
At the same time, you don't want to go too wild with the available packages and accessories. Think about what you need for your daily driving, work, off-roading adventures, or whatever you plan to use your truck for, then buy only the add-ons that are essential. You can always add on more accessories later, if you need to.
Lugoff Chevrolet Buick GMC is ready to simplify the shopping process so you can bring home the truck of your dreams as quickly and painlessly as possible. Stop by to explore our truck inventory firsthand.
More Things to Consider When Buying a Truck
Here are even more things to consider when buying your first truck.
Do you need a heavy-duty truck?
As the name implies, heavy-duty trucks are for heavy-duty needs. HD trucks are powerful towing machines. Consider the Chevrolet Silverado HD, available Lugoff Chevrolet Buick GMC. This truck has a maximum towing capacity of up to 36,000 pounds. You should only consider an HD truck, if you plan to tow more than a midsize or full-size truck can handle.
Focus on your needs
It can be tempting to go all out and choose the most powerful engine and the most luxurious features. However, when you see how much it all costs, you might be hit with a bit of sticker shock. By focusing on the features you really need, you can narrow down the options list to what fits your lifestyle.
If you can go without leather seats, maybe you can afford to put more money in a stronger engine. Of, you can sacrifice some horsepower and get the premium interior you want.
Use the online configurator tools
Both Chevrolet and GMC offer user-friendly configurator tools online. Use these resources to build your ideal truck. You can adjust the options to see how the price changes and to see which features come in which packages. You can also search for available trucks near Lugoff, South Carolina.
Towing terms to know before buying your first truck
One of the main reasons to buy a truck is to do some towing. If you are a first-time truck buyer, here are some of the common towing terms you might hear and what they mean.
Ball height: This is the recommended height of the ball after the vehicle is attached to the trailer.
Curb weight: Curb weight is the weight of a vehicle with all of its factory equipment, including any fluids. This does not include the weight of any passengers or cargo.
Coupler: This is the part of the trailer that slips over the ball. It attaches the trailer to the truck.
Fifth-wheel hitch: Fifth-wheel hitches are usually only used on heavy-duty trucks. They are placed in the truck bed and attached to the rear axles.
Gooseneck hitch: A gooseneck hitch is like a fifth-wheel hitch in that it is placed in a pickup bed. However, a gooseneck hitch is attached 2 to 6 inches in front of the rear axles. It also uses a ball mount.
Gross Combination Weight (GCW): This is the total weight of a fully loaded truck and trailer.
Gross Combination Weight Rating (GCWR): This is the maximum allowable weight of the loaded trailer and loaded truck combined. It is provided by the manufacturer.
Gross Trailer Weight (GTW): The weight of the trailer with loaded cargo.
Hitch assembly: Almost always shorted to just "hitch," the hitch assembly includes the ball, ball adapter, and hitch receiver.
Hitch classes: There are five available hitch classes. Higher classes can handle more weight.
King pin: A king pin is what attaches a fifth-wheel trailer to a fifth-wheel hitch. A king pin is used instead of a ball.
Payload: The payload is the weight of any cargo and passengers in a truck. Each truck will have a maximum payload rating depending on its size and features.
Safety chains: These chains connect a trailer and truck together for an added layer of safety. If the trailer gets disconnected, these chains will prevent the trailer from rolling away.
Tow rating: This is the total amount a truck can safely tow. It is listed by the manufacturer. It will vary based on the type of towing you are doing, whether conventional, gooseneck, or fifth-wheel.