What Is Ultium? An Intro to GM's Exciting New EV Technology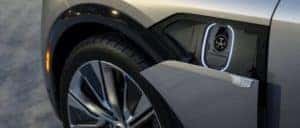 General Motors is charging boldly into the electric future with exciting new models like the Chevrolet Silverado EV, Chevy Blazer SS, and GMC Hummer EV SUV. Underlying each of these cutting-edge new models is the visionary new Ultium Platform.
GM is planning 30 new electric vehicles over the next few years — from trucks to SUVs to cars to delivery vans. Each of these will be based on the Ultium Platform and offer impressive levels of power, efficiency, range, and fast charging.
The incredibly flexible Ultium Platform is made up of modular batteries and drive units. These can be switched out and reconfigured to accommodate a wide range of EV designs without having to start from the ground up each time.
For example, extra batteries and motors can easily be added to larger vehicles to enable more range and higher power ratings. Batteries can also be stacked in different ways to ensure optimal weight distribution and handling dynamics.
Best of all, with every Ultium-based EV, you'll be able to drive more confidently without worrying about your driving range or the time it will take to charge the battery. You'll also enjoy incredibly fast acceleration and a relaxing, quiet driving experience.
To learn more about GM's lineup of new Ultium EVs, get in touch with our team here at Lugoff Chevrolet Buick in Lugoff, South Carolina.