Essential Fall Maintenance Tips in Lugoff, SC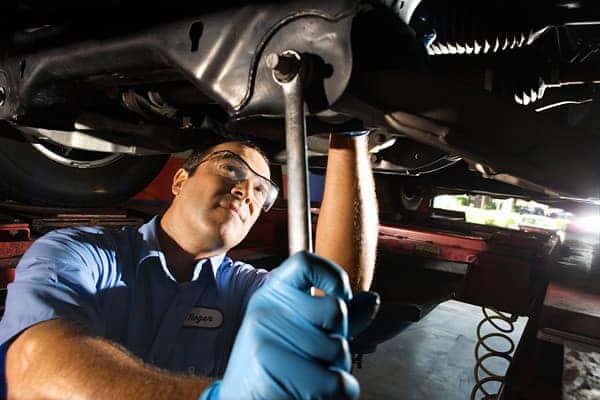 After a hot summer, you and your vehicle may welcome the lower temperatures fall brings, but just like you need to bust out the long sleeves and jackets for yourself, your vehicle needs some extra attention. The change of seasons is a great reminder to address recommended maintenance and ready it for the fall's unique demands.
The extreme summer heat most likely has zapped your vehicle's battery power. To help you navigate through the rains and winds of fall, check that your battery is still going strong.
After driving over dirty, dusty roads, through campsites and construction zones during the summer, your vehicle's oil change is most likely clogged with debris. Your car's engine needs clean oil to operate properly and efficiently. Now is the time for an oil change.
Check the lights
There is less daylight during fall compared to summer so now is the time to double-check that your vehicle's headlights are working as they should so you can safely navigate dusk and night drives. While you're checking your headlights, review every bulb inside and out, and replace as necessary.
New windshield wipers
Since the rain will be falling as well as a bunch of leaves, you'll need wipers that can swiftly swipe the condensation and plant life out of your line of sight. New windshield wipers are a good seasonal investment.
For all your maintenance needs, schedule an appointment at Lugoff Chevrolet Buick GMC in Lugoff, South Carolina.