GM Offers Super Cruise on More Models for 2022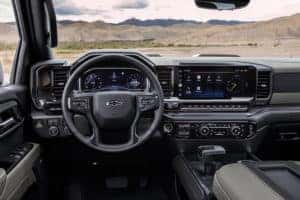 General Motors will offer Super Cruise semi-autonomous driving technology on even more vehicles in 2022. New models that will get this technology include the Chevrolet Silverado, GMC Hummer EV, GMC Sierra, and the Chevrolet Bolt EUV — and you can check them out at Lugoff Chevrolet Buick GMC in Lugoff, South Carolina.
Hands-Free Driving
Super Cruise technology allows drivers to take their hands off of the steering wheel and sit back and relax when they are on one of over 200,000 miles of highways that are compatible with the system. It uses multiple camera views and navigation technology to operate, plus GM's vehicle intelligence platform that works through real-time data processing.
Key Features
Some key features of Super Cruise are trailering, lane changes, and an enhanced navigation display. With Super Cruise, drivers can use the feature while towing a camper, boat, or small trailer. Super Cruise can signal and change lanes at the optimal time, and the system will display a notice on the driver information display when you are on a Super Cruise compatible road.
More Vehicles and Highways Coming
Super Cruise was introduced in 2017 and GM plans to make it available on 22 vehicles by 2023. Drivers in the U.S. and Canada have logged over 10 million miles on Super Cruise compatible roads and the availability of this technology is gradually extending to more highways.
Stay tuned to our blog for more details on GM's 2022 lineup. Or stop by our dealership to learn more about this brand's progressive technologies and take a new 2022 GM model for a test drive.