How To Pack Light for a Summer Road Trip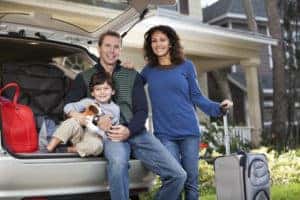 Now that your kids are home for the summer, it is time for some family fun. A great tradition for many families is a summer road trip. If you are planning a road trip, we have a few tips to share to help you pack light.
Optimize your outfits
Instead of packing an outfit for every possible weather outcome, pack for the weather you expect. Then, bring one jacket in case it gets chilly or starts to rain. You can also fit more clothes into your suitcase if you roll your outfits tightly instead of just folding them.
Do some laundry
For longer road trips, you do not need to pack a new outfit for each day. You can wash any dirty clothes along the way. You can find laundry facilities in many hotels, local laundromats, or whoever you are staying with.
Focus on multi-functional items
The next time you leave Lugoff, South Carolina on a road trip, pack multi-functional items. For example, you can use leggings as pajamas or daywear, use a blanket to cover car seats or keep you warm at night, and use a sarong as your beach towel and a cover up.
Use travel-size items
You do not need to bring full-size toiletries, like shampoo or soap. Use small, travel-size containers and you will save a lot of space and weight.
Stop in Lugoff Chevrolet and talk to our staff for more tips!