How to Pay Cash For a Vehicle | Lugoff, SC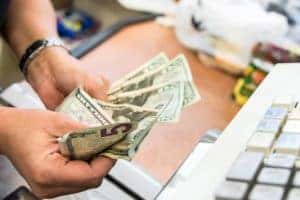 If you have the financial means to pay cash for a new or pre-owned vehicle, you'll reap some significant benefits. Here are some perks of paying cash for a vehicle, as well as how to do this at a dealership like Lugoff Chevrolet Buick GMC.
Benefits of paying cash for a car
When you pay cash for a vehicle in Lugoff, one of the primary benefits is having no monthly car payment. On a similar note, you won't have to pay interest as you would have if you'd financed the car via a bank loan.
Some dealerships give customers a discount for paying cash for a car. This means that you'll have more leverage when negotiating the cost of your new vehicle.
Another advantage of paying cash is that you're more likely to make a smarter decision on which car to bring home. When you finance your ride with cash, you might not be able to afford extra packages and add-ons you might have opted for had you gone the traditional car loan route. That can be a good thing since it means you'll be less tempted to buy a vehicle with features you don't really need.
What to bring with you when paying cash for a car
In most cases, it's smart to bring a cashier's check with you to the dealership when you're paying cash for a vehicle. However, each dealership is different so we advise talking with the Finance Department manager to find out the preferred payment method.
Whatever financing method you choose, cash or car loan, the Lugoff Chevrolet Buick GMC is committed to helping you bring home a new vehicle as quickly and painlessly as possible. Jumpstart your purchase when you browse our current selection of new and pre-owned rides here on our lot.