Servicing Your Vehicle at Lugoff Chevrolet Buick GMC | Lugoff, SC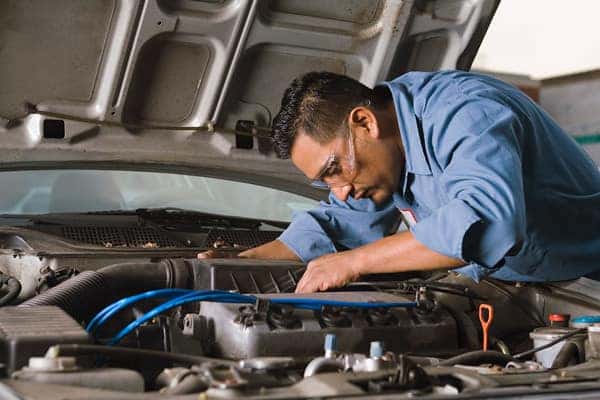 When you drive off our lot in a vehicle from Lugoff Chevrolet Buick GMC, you are sure to find yourself behind the wheel of a high-quality model loaded with innovative tech, premium materials, and a potent powertrain. To help you keep your vehicle running at its best will require regular maintenance and service checks, and there is no better place to care for your vehicle than at Lugoff Chevrolet Buick GMC!
Misconceptions about dealership service
You can expect expert care at Lugoff Chevrolet Buick GMC, including genuine manufacturer parts in repairs and maintenance, and efficient service. What not to expect is higher prices than the ones you can find at a corner garage, especially when you evaluate the quality of OEM parts that are often not available at independent shops. Most likely, the bill at our dealership and the one you will get from an independent shop will be pretty comparable.
Getting your vehicle into one of our service bays, even if it is a last-minute request or an emergency situation, is not an issue. We have convenient hours and easy ways to schedule service — you just need to call or use our online tool.
Our technicians are experts on your GM model, so they know not only how to fix an issue but they also know what future issues to search for. They will not upsell you on parts or services or be pushy because our technicians want you to be a lifelong customer of our dealership. For as long as you are driving, we want Lugoff Chevrolet Buick GMC to be your go-to destination for purchasing or leasing a new or pre-owned vehicle and of course, for servicing your vehicle.
If your current ride was purchased from another dealership, you can still service it here at Lugoff Chevrolet Buick GMC.
Benefits of servicing your vehicle at Lugoff Chevrolet Buick GMC
When you choose to service your vehicle at Lugoff Chevrolet Buick GMC, you will find a team of expert technicians well versed in every component of your GM model. Our technicians are trained as specialists on your vehicle and use the latest technologies and tools to return your vehicle to its original glory. Plus, they have at their disposal a well-stocked inventory of OEM parts, parts that are designed to deliver a precision fit and function for your vehicle's specific make and model. Since we keep so many parts onsite, you will not have to waste time waiting for a part to come in, which often occurs at a corner garage.
Every time you service at our dealership, you add to the ongoing relationship between you and us and help develop a comprehensive, up-to-date history and picture of your vehicle's health. You will not be required to remember every little thing about your vehicle's service history because our technicians have detailed reports on file for every time you brought your car into the service bay.
The work our technicians do on your vehicle includes checking for current recalls. If there is a recall and a repair is necessary, our technicians will do the work for free. Plus, if your vehicle's component or specific repair or maintenance requirement is covered under the manufacturer's warranty, our technicians will honor the terms, meaning service can be done at no cost to you. You will also have peace of mind servicing your vehicle at Lugoff Chevrolet Buick GMC since the work our technicians do on your vehicle is guaranteed. If you are unsatisfied with something, you just need to reach out to our service technicians who will take another look at the problem or work.
For all your service and maintenance needs, contact the service experts at Lugoff Chevrolet Buick GMC in Lugoff, South Carolina.