Ways to Save Money on Car Expenses in the New Year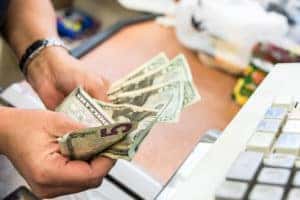 Finding ways to save money on car expenses will make the New Year even brighter. Here are a few suggestions to factor into your automotive care.
Maintenance tips
Regular maintenance recommendations outlined in your owner's manual is the ideal guide to keep your car running as well as it can for as long as it can. Do not skip oil changes or regular tune-ups. These can be car-saving opportunities to not only fix the present issue, but also allow our technicians to pinpoint potential problems that are cheaper to fix when caught early. Your engine will not have to work as hard if you regularly change the air filter, too, along with the recommended oil changes. Your passengers, too, will appreciate the fresh air and scent when you change your cabin's air filter.
Your tires need regular attention. Make sure they are always properly inflated, boast substantial tread, and are free from damage. Proper alignment and balance are crucial, too, so our techs will also check that during your service appointment.
Fuel saving tips
Comparing gas prices before you stop at a pump can help you save money. This means, though, you can't wait until you're riding on fumes. Conscientious driving habits such as no excessive accelerating, hard braking, or speeding on the highway can also help conserve what's in the tank. Idling will waste your fuel, too.
For all your maintenance needs, contact the service department at Lugoff Chevrolet Buick GMC in Lugoff, South Carolina.