When To Use Your Hazard Lights When Driving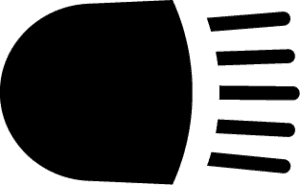 Hazard lights allow you to let other drivers know that something is wrong with your vehicle, but it can be confusing when you should activate the system. So we put together a guide to help you understand when you should use this important safety system.
Car accident
Getting into a car accident is a frightening experience, and it's hard to think clearly after such an incident. To help protect yourself and the drivers around you, turn on your hazard lights as soon as you can. This will let other drivers know you've been involved in an accident.
Break down
Vehicles break down. That is a fact of automotive life. Whether you need to pull over to a safe spot to deal with a flat tire or other mechanical malfunction, be sure to flip on your hazard lights while you're waiting for help or are doing work on your vehicle.
Police attention
If a police officer has indicated you need to pull over, turn on your hazard lights. This will let them know you have understood their flashing lights, you've acknowledged their command, and you will comply.
Out of respect
The use of your hazard lights is appropriate when you're part of a funeral procession. Illuminated hazard lights signal to other drivers that they need to wait for the procession to pass and/or to decrease their vehicle's speed.
If you're ready to upgrade your ride or need a maintenance check on your current vehicle, contact Lugoff Chevrolet Buick GMC in Lugoff, South Carolina.